Group B Nissan 240 RS Spares
"Special Offers Page"
Unused Quaife Torque Biasing 240RS Rear Differential Unit

"THIS OFFER IS NOW CLOSED!"
As Pictured Below: an UNUSED Quaife Torque Biasing Differential Unit!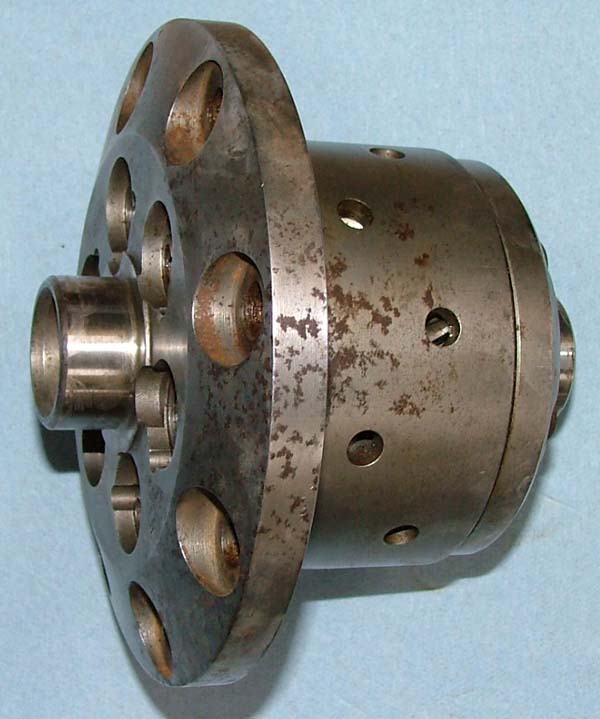 PRICE SLASHED FOR THE ONE UNIT PICTURED FOR SEVEN DAYS ONLY....OVER 25% OFF!!!
This Unit is a Period Part from the 1980'S, it is Unused Old Stock...
The unit on offer is the one pictured above and in the gallery below, it has some discolouration and surface rust as seen in the pictures, it is however a very rare item and also has been drastically reduced in price for List Members Only....
As with all Period Competition Spares it cannot be sold with warranty as it was manufactured over Twenty Years ago.....
For more information on these Differentials, see the ATB Page at the following Link.... Nissan 240RS Quaife ATB Differential
There is just one being offered at this crazy price:
Offer Only Available For the Next.....
"THIS OFFER IS NOW CLOSED!"
Or Until The Unit is Sold!!
So grab it whilst you can

... because if you don't then someone else will!!
See the pics below: Click on the Thumbnails to view them bigger!
For more information, or to request more detailed pictures please use the e mail address below..
Ok guys, this is a bit of an experiment, I thought I would bring some cheer to help replace a bit of the false, manufactured, Doom and Gloom out there....
And of course the best way to cheer people up financially is to make things more affordable.....
So.....
Periodically, I am going to select Nissan 240RS Parts and cut the price of the item(s) in question for a limited time period....
This will probably 7 or 30 days, either way, this will be clearly stated both in your e mail notification of the event, and on the web Page itself....
Prices will not be on the Web Page however (to be fair to list members)....
List members will be e mailed when an offer goes live, along with its Web Page Link, duration and Price....
Items will be sold on a "First With The Money" Basis, and will not be reserved on an inquiry of interest.... (Again to be fair to all list members)....
To get the latest special offers and stock lists from Nissan-240RS.com, fill in your name and email address below!
Only Subscribing members will receive the "Members Only" Special offers and Import and Clearance Bargains Notifications!
Note Your email address will never be shared or sold to anyone EVER! We hate Spam as much as you!